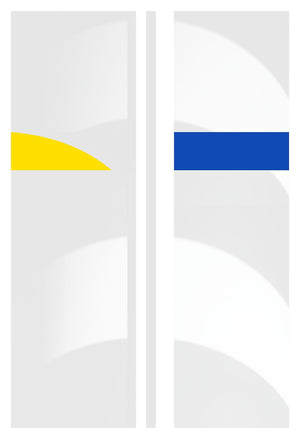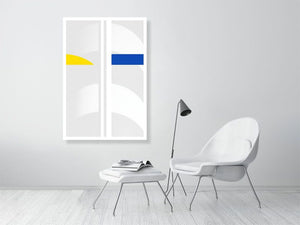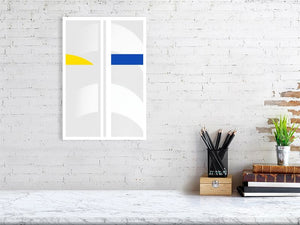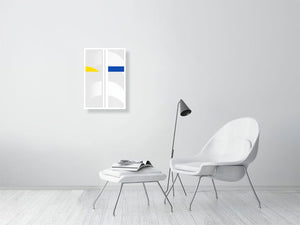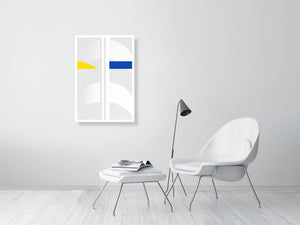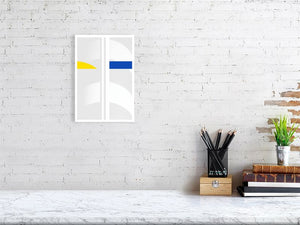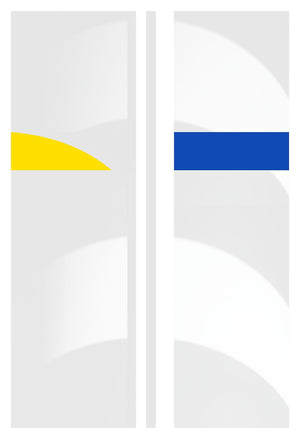 #018 D-Yellow-Blue
As with the M Series the D Series also takes its inspiration from an architectural detail and develops the aesthetic of the Bauhaus primary colours set against soothing greys into a fresh energetic compilation with multiple combination potential.
Printed on specially selected Hahnemühle German Etching, 310gsm, Giclée fine art paper with archival inks. Open Edition 297mm (A4) Height. Limited Editions of 250: 420mm (A3) Height; 150: 594mm (A2) Height; 100: 841mm (A1) Height); 50: 1189mm (A0) Height.
Each Limited Edition image is accompanied with a Certificate of Authentication which is digitally signed, numbered and contains a unique holographic security stamp.