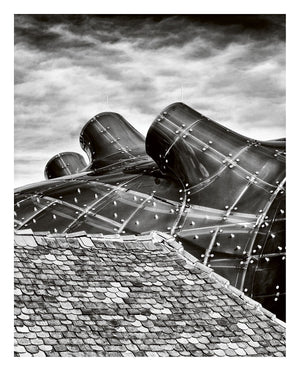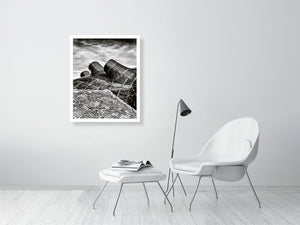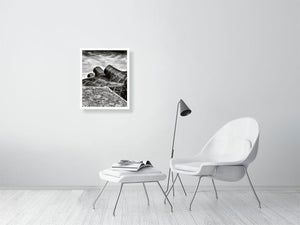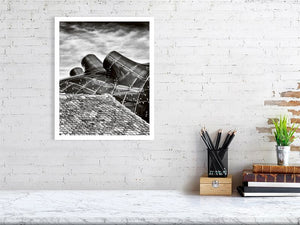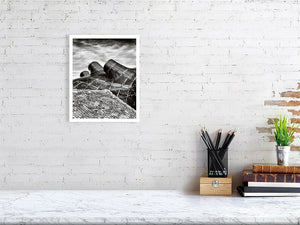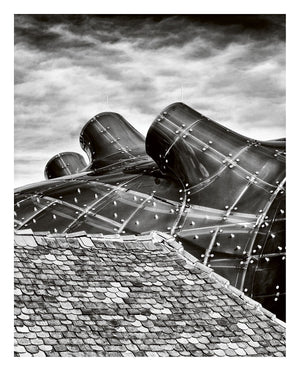 #027 Graz Kunsthaus
Modernity Floating By. The contemporary proudly displays its modernity as another generation of architects, Colin Fournier and Peter Cook, lay claim to their present. Graz's fibreglass roofed Kunsthaus contained by the terracotta tiled roof and a dreamily structured sky, offers a curious array of thirds with implied movement: it is as if the Kunsthaus is on procession like an iceberg gliding by.
Printed on specially selected Hahnemühle German Etching, 310gsm, Giclée fine art paper with archival inks. Open Edition 297mm (A4) Height. Limited Edition of 350: 420mm (A3) Height; 150: 594mm (A2) Height; 100: 841mm (A1) Height.
Each Limited Edition image is accompanied with a Certificate of Authentication which is digitally signed, numbered and contains a unique holographic security stamp.