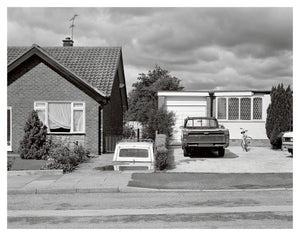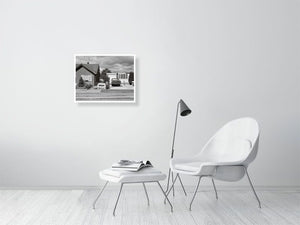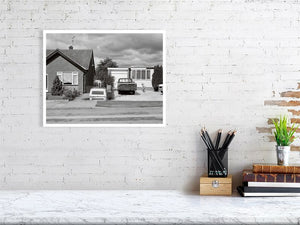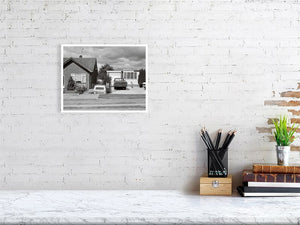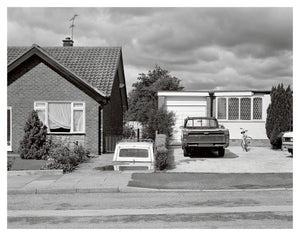 #026 Urbania
Drowning Car 1988. Recording the everyday, the normal, the often unseen as we go about our day occupied by our thoughts, feelings, to-do lists and emotional highs and lows is an act of documentation, of indexing a moment in time in Urbania,  an offering to the future of one eye's curiosity: a drowning car set against a roofless house, attended by objects of movement and yet all is still.
Printed on specially selected Hahnemühle German Etching, 310gsm, Giclée fine art paper with archival inks. Open Edition 297mm (A4) Height. Limited Edition of 350: 420mm (A3) Height; 150: 594mm (A2) Height; 100: 841mm (A1) Height.
Each Limited Edition image is accompanied with a Certificate of Authentication which is digitally signed, numbered and contains a unique holographic security stamp.