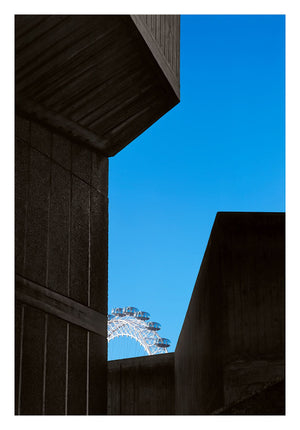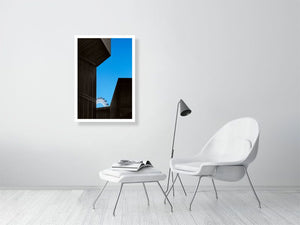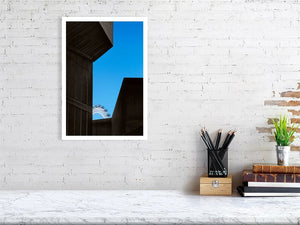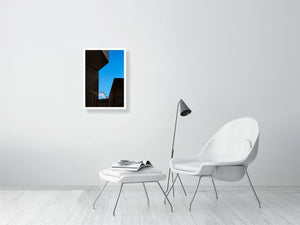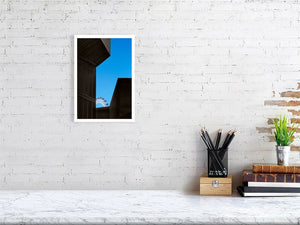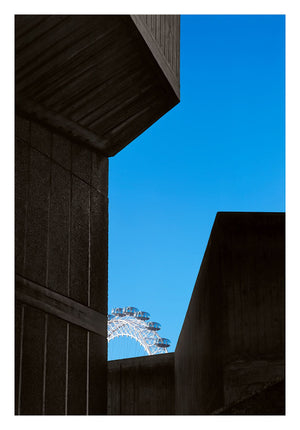 #025 London Eye
Brutal Elegance. When you frame an image you invite the creation of relationships in the viewer. The angular brutalism of Denys Lasdun's National Theatre framing the circular elegance of Marks Barfields's London Eye, holds a drama of perpetual opposition and containment never to be reconciled.
Printed on specially selected Hahnemühle German Etching, 310gsm, Giclée fine art paper with archival inks. Open Edition 297mm (A4) Height. Limited Edition of 350: 420mm (A3) Height; 150: 594mm (A2) Height; 100: 841mm (A1) Height.
Each Limited Edition image is accompanied with a Certificate of Authentication which is digitally signed, numbered and contains a unique holographic security stamp.