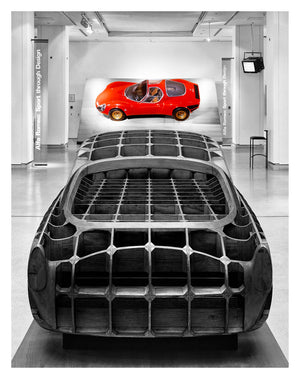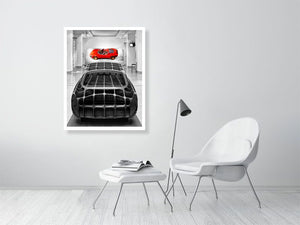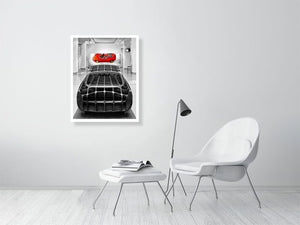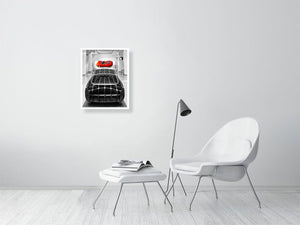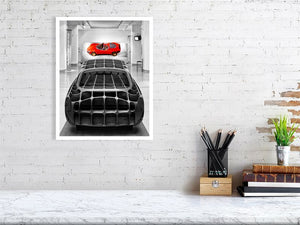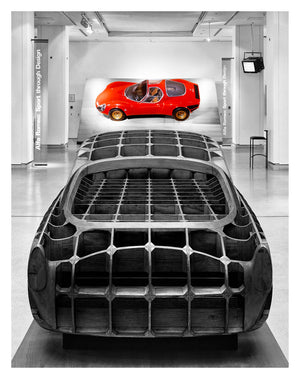 #012 Alfa Romeo Giulietta Sprint & 33-2 Stradale
When Designers Dream. Alfa Romeo Giulietta Sprint & 33-2 Stradale. There was a dream like quality to this Alfa Romeo exhibition at the old docklands Design Museum in 1992. These rosso corsa (racing red) cars charged with energy, power and speed, held in suspension, as if one was walking through a freeze frame moment. By displaying the wooden maquette at the heart of the display, this beautiful exhibition expressed a deep respect for the creative process.
Printed on specially selected Hahnemühle German Etching, 310gsm, Giclée fine art paper with archival inks. Open Edition 297mm (A4) Height. Limited Editions of 350: 420mm (A3) Height; 150: 594mm (A2) Height; 100: 840mm (A1) Height.

Each Limited Edition image is accompanied with a Certificate of Authentication which is digitally signed, numbered and contains a unique holographic security stamp.